The next board meeting is Saturday September 2nd at 10am.

08.16.17 - Due to a lack of auditions we have cancelled the performances for "The Gospel According to Thomas Jefferson, Charles Dickens and Count Leo Tolstoy: Discord"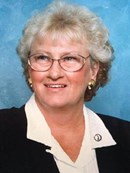 We would like to dedicate this season to Jo-Ann Boepple who directed many shows for the theatre. Jo-Ann passed away on March 9th.
Jo-Ann worked extensively with youth as a teacher, sixth grade camp director, and director of high school musicals. She served as the director of an early childhood program in the school district, and directed plays at the Barnswallow Summer Theater.
You can read her full obituary
here
.
Ticket Pricing & Reservations